Se al processo elettorale afgano non è mai mancato il sale, adesso è l'ora del pepe. Polemiche, dibattiti e discussioni si incrociano nei giorni in cui, dopo il voto di ballottaggio del 14 giugno, è iniziata la conta dei voti.
Diario da Kabul
FACCIAMO I CONTI – Abdullah Abdullah, cui i primi conteggi attribuirebbero (in modo del tutto non ufficiale) una sconfitta, ha chiesto che il conteggio venga fermato. Abdullah è certo: ci sono state frodi, e pesanti. Due sono le cose che alimentano i sospetti dell'ex candidato favorito: i dati provenienti dalle province, che indicherebbero in alcuni casi un'affluenza addirittura superiore al primo turno e, soprattutto, il caso del segretario generale dell'Independent Election Commission (Iec), Zia-ul-Haq Amarkhail, accusato senza mezzi termini di brogli: in effetti sabato sera – la sera del voto – una macchina del suo staff proveniente dagli uffici dell'Iec viene fermata dalla polizia con un bagagliaio pieno di schede non utilizzate.
E com'è che, in una fase tanto delicata, questi girano senza una scorta di polizia e con schede bianche? La Commissione, cui Abdullah chiede la testa di Zia nega ogni addebito, respinge l'idea di fermare la macchina elettorale e si giustifica col fatto che, quella sera,  scorta non ce n'era per accompagnare il viaggio incriminato. Ma tanto basta ad Abdullah per ritenere che ci sia di che preoccuparsi.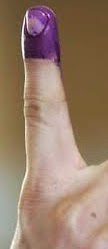 Il candidato ha comunque già raccolto  il sostegno della Fefa (Free and Fair Election Foundation of Afghanistan), la più importante organizzazione non governativa per il monitoraggio elettorale che ha, sparsi sul territorio nazionale, oltre 8.500 osservatori. Al  momento intanto, le contestazioni relative al voto giunte alla Commissione dedicata (Ecc) sono oltre 2500.
ACCUSE E REAZIONI – Abdullah si spinge più in là: accusa Karzai di essersi sbilanciato in favore di Ghani (accusa grave due volte perché le commissioni elettorali e qualsiasi decisione in merito al loro operato dipendono dal presidente).
Insomma, tutti fermi un giro. Ashraf Ghani dal canto suo reagisce. E con piglio. Dice che il suo oppositore sta minando l'intero processo che finora tutti hanno accettato e dice che presto dirà la sua pubblicamente. E' per mezzogiorno di giovedi che in una conferenza stampa chiarirà il suo pensiero nel dettaglio. Anche se è chiaro che il concetto di base è che, per lui, la conta deve andare avanti.
Da Kabul, Emanuele Giordana
Membro del Comitato Scientifico del Caffè Geopolitico